by LaTaeya Lane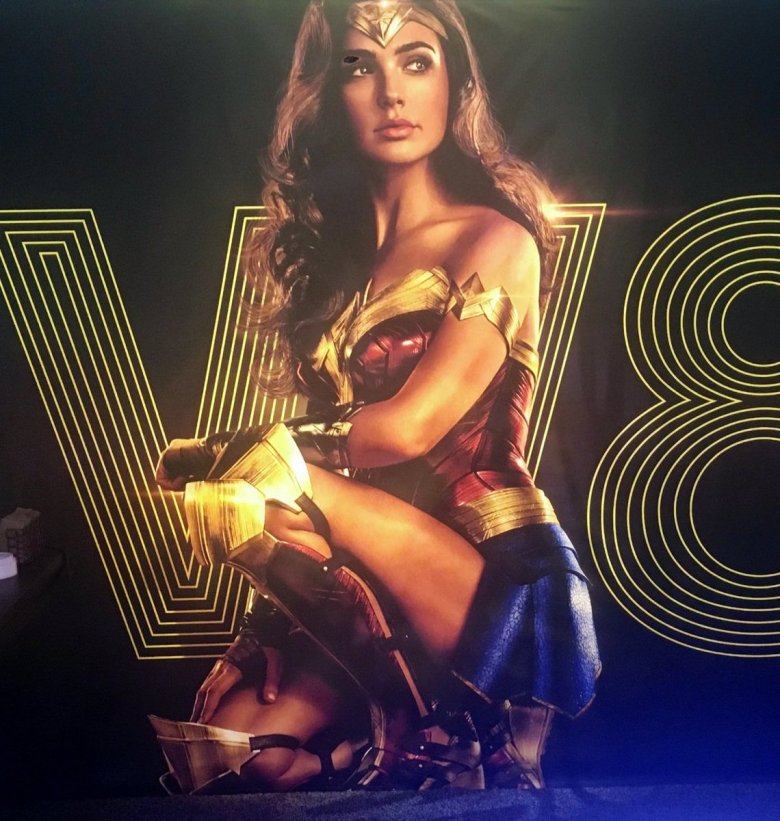 Wonder Woman 1984, directed by Patty Jenkins and starring Gal Gadot and Kristen Wiig is the second installment in the Wonder Woman Film Franchise. This film focuses on how Diana tries to deal with the devesting loss of her one true love, Steve Trevor, while she attempts to find balance in other aspects of her life. As Diana faces her grief, she encounters a darkness that is unleashed upon the world that threatens humanity's survival. Diana's choices and the choices that others make around her have a domino effect upon Diana.
Warning: Spoilers Below:
 I must say that Gal Gadot is an amazing actress and I love her in her role as Wonder Woman. Kristen Wiig, as Barbara Minerva, did a fantastic job playing the female antagonist.  Both women were great in this film. They had a lot of great scenes together and had great chemistry.
The main problem with this film was the overall storyline and score: The writing was so disconnected from the time, and the story did not cohesively connect to Diana. The opening scene takes place in a Mall, and I felt like Wonder Woman taking on a mall robbery was more appropriate for Spiderman (excuse the Universe crossover) but Wonder Woman in a mall saving people is beneath her and her abilities.)
The whole concept centered around Max Lord could have been done in a more creative and balanced manner. I liked Pedro Pascal as the villain, but the idea of him consuming the powers of an ancient stone could have turned into one of the greatest superhero good versus evil concepts ever written. The movie fell so flat on so many levels with the writing aspect. I also felt that the directing was a bit disconnected. When people watch this film, or at least when I anticipated watching this film, I came in with the same high expectations that the first Wonder Women film and the Justice League films created and delivered.
I must admit that I was disappointed.
If you are going to put a year in the title of a film, then you better be prepared to present aspects of score and cinematography in a way that transports your audience to that time. The mall scene looked like a mall from the '80s but I can't recall any other important components that would bring me to that time. As an 80's kid, I wanted to feel those happy feelings and see those sights that would bring me back there. This film missed the mark big time, especially with the music. The music in a movie is responsible for the entire mood of a movie. It brings emotions, magic, connections; it is the last puzzle that connects all the other pieces together and unfortunately WW84 did not deliver that.
I have mixed feelings about the fashion. Gal and Kristen's costumes were amazing! I loved everything that was presented in the film with those two. Even Steven Trevor's costumes looked good, (they did try too hard with his wardrobe changes. I even loved Diana's armor. I just had a problem with the fact that Diana should have had that armor when she and her Justice League colleagues battled Steppenwolf. The use of the armor did not seem to fit the situation she was in.
Overall, I gave this movie three stars for my loyalty to Gal and the Wonder Woman Franchise. It's worth watching since WW3 is in the works, as well as additional Justice League Franchise films. I just hope that they upgrade their writing team for the future.
L.L.
Check out the trailer below: